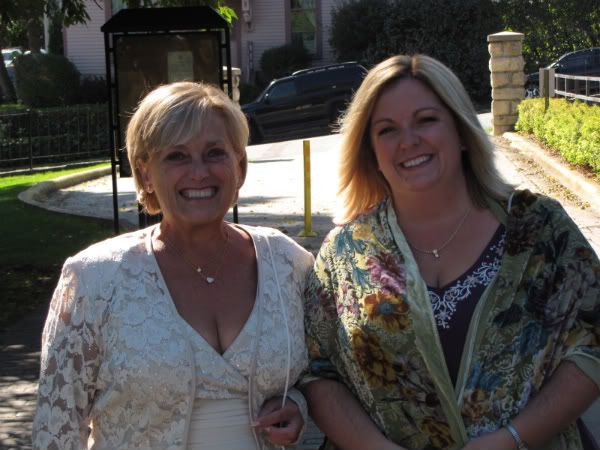 Joyce and her daughter, Karen, arriving at the ceremony site.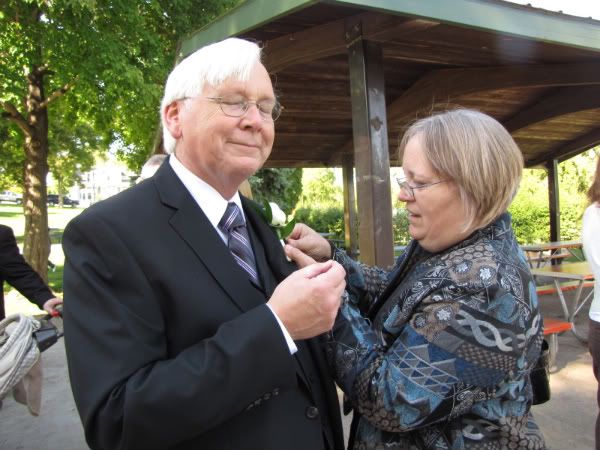 Ann succeeds in pinning her big brother's flower.
Pastor Bert prays to start the ceremony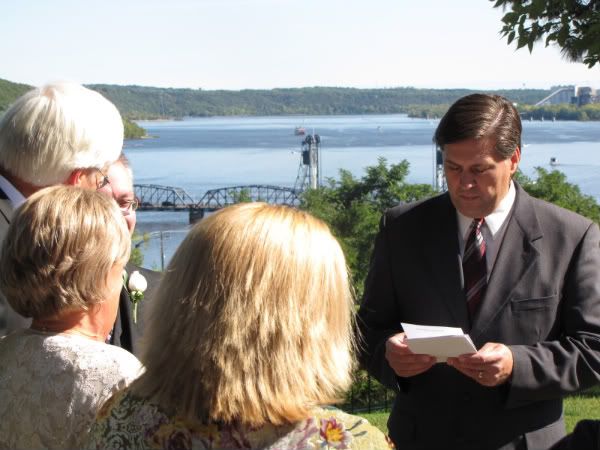 The ceremony overlooking the St. Croix River in Stillwater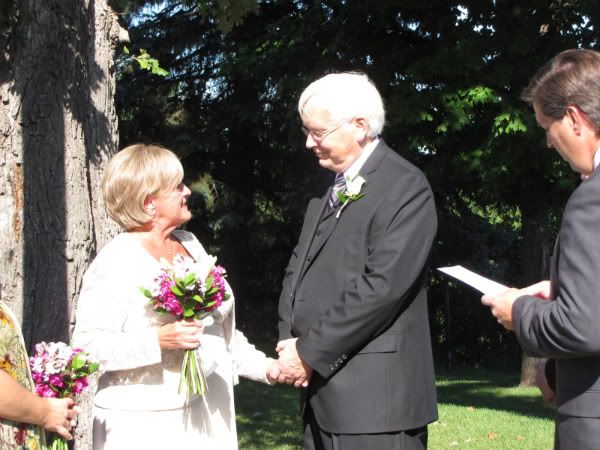 With Joyce's parents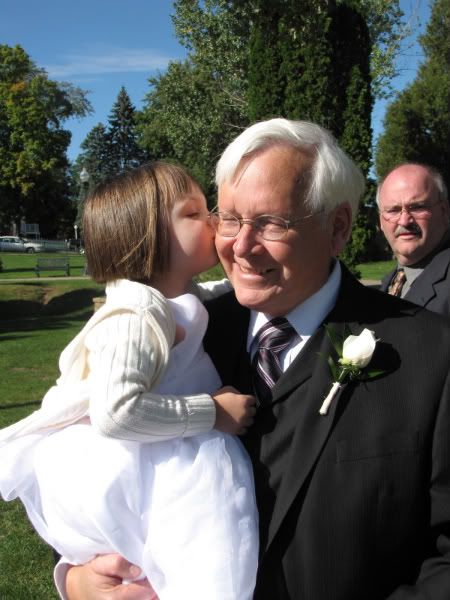 Princess Audrey kisses Grandpa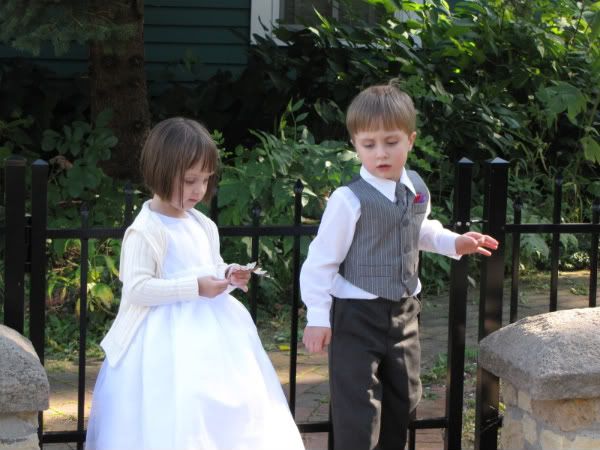 Getting ready to head to the boat for the reception
The Plath family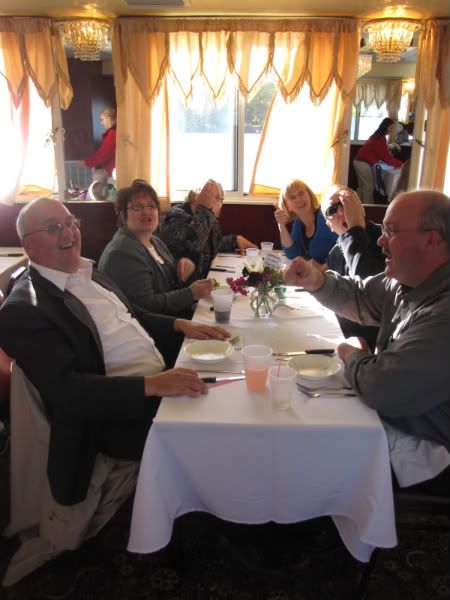 The Henning, Weber and Fairchild families participating in "Talk Like a Pirate Day"
Audrey happy after spending the afternoon twirling.