Last week, when Ethan and I were driving home from swimming lessons, I told him that he could have a banana split if he jumped off the diving board in the deep end of the pool. His instructor has given the kids an opportunity to do it each time and each time, Ethan has opted to jump from the side ledge instead of up on the diving board. Because of the wager, Nathan suggested that the whole family go tonight to encourage Ethan. I took my camera.
Look at him just sitting there. So little and so big at the same time.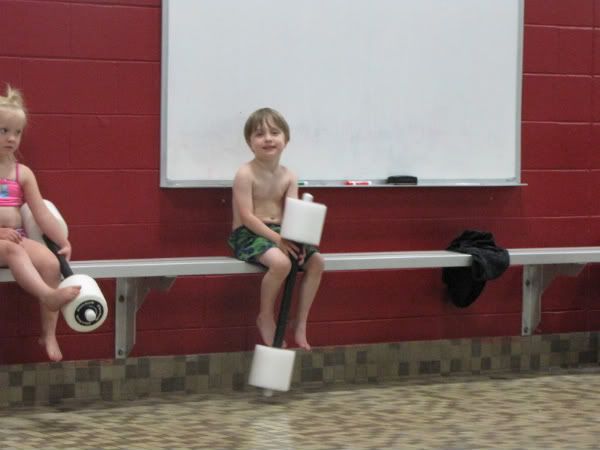 Doing a little kicking and splashing.
Learning some new skills.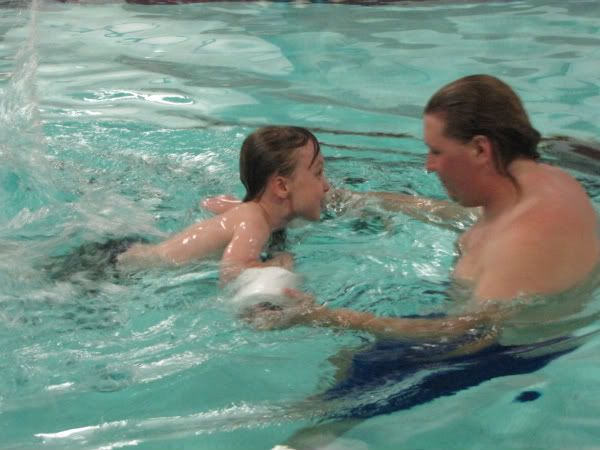 We held our collective breaths as the instructor asked the kids if they would like to jump into the pool and where they wanted to do it- deep end of shallow end. Ethan piped up quickly, "The deep end!". The instructor asked who wanted to jump off the diving board and hands were raised. Ethan's was among them! His turn came, he climbed up and sat down for a second while he and the instructor talked. Finally, he stood up shakily, hesitated for a moment and then he did it.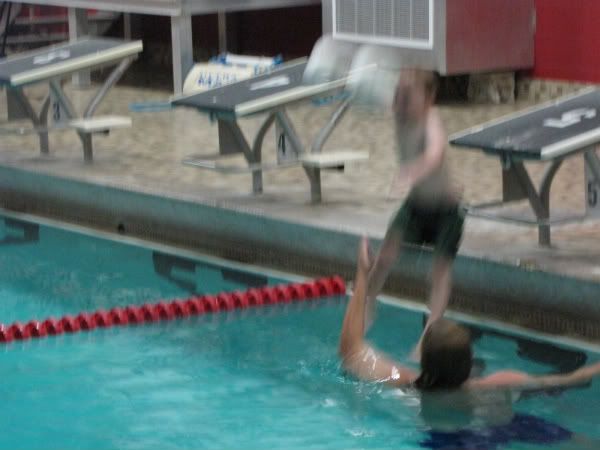 And then he did it again.
All for a banana split.